Interpretation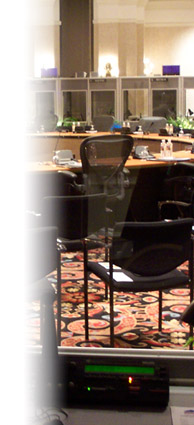 Congress Rental USA's interpreters are top performers in their field. They are qualified experts with government and private sector professional certifications and technical training in their respective disciplines. Interpreters are hand-picked for each assignment to ensure that the technical message of your international meeting is accurately and appropriately communicated to all delegates.
To ensure this accuracy and excellence, all interpreters are required to satisfy the following minimum requirements:
All interpreters must have at least 10 years of professional-level interpreting or translation experience in their specialty (e.g. simultaneous, consecutive or escort interpreting)
All interpreters working in technical or legal fields must have university-level training in their respective disciplines
All interpreters must be certified by qualifying organizations
Congress Rental USA provides simultaneous, consecutive, escort and telephone interpreters. We can provide interpreters for:
Press conferences
Conferences
Training and educational programs
Social engagements
City tours
... or other events.
Our planning specialists will assist you in determining what type of interpreter will best support your meeting requirements.